Difference Between Auto Dialer and Predictive Dialer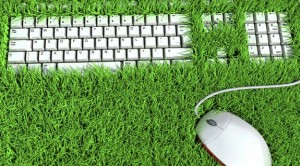 In all contact centers, the total amount of time spent on the phone by your agents against down time can distinguished the difference between a profitable business and the not so important one. The use of auto dialers revolutionized the industry when they were introduced but the features and benefits of automatic dialers pale in comparison to those of predictive dialers.
Auto Dialers
The original auto dialer is an electronic device that automatically dials telephone numbers and either played a recorded message or connects the caller to a company representative.  Along the way, technology advances so does auto dialer, auto dialer concept was migrated to computer and became a software based solution. It became successful and widespread over the years until the emergence of the more useful predictive dialer.
Predictive Dialers
Unlike an auto dialer just places one call after another, a predictive dialer is much complex, it uses a sophisticated algorithm to lessen the amount of down time spent by call center agents. Technically, the algorithm is programmed to a customized setting that takes into account the average number of calls answered, the amount of time to answer and the amount of time usually spend on a call.
Having these valuable facts in mind, the predictive dialer will then route additional calls before the agent is actually finished with the current one. In this way, the agent can always have an active call waiting when they are done with the current one.
Voicent BroadcastByPhone
However we can never ignore the usefulness of auto dialers, although in call centers predictive dialers are likely the best answer.  Yet in Voicent BroadcastByPhone software, an auto-dialer that uses your computer to deliver personal calls or leave answering machine messages in your own voice or a computer-generated voice.  This auto dialer is great and indeed ideal for communication needs of businesses, faith communities, nonprofit originations, and school or government offices.
It uses VOIP technology to make calls through computers.  The calls can either be transmitted through VOIP channels, PBX, SIP mediums or regular phone lines.  Voicent BroadcastByPhone has 10 years of development which means it is continually being updated, works in any scenarios and as years go by becoming more advance.  It is only a one-time payment like any other Voicent software.
You can even try to use BroadcastByPhone before you buy it.  You can also see the feature comparison located on Voincent BroadcastByPhone webpage the details between Standard version with either Professional and Enterprise Version, with Enterprise version having all the complete features needed.