Create custom fields to hold survey results | Survey Automation
The sample survey contains only one question (how do you rate the recent phone call) and an optional comment. Here we create two custom fields in Voicent CRM to hold the survey results: rating and comment.
To create custom fields, select Setup, Contact, then Custom Field from the top level menu.
The Rating field is an integer with values 1 to 5.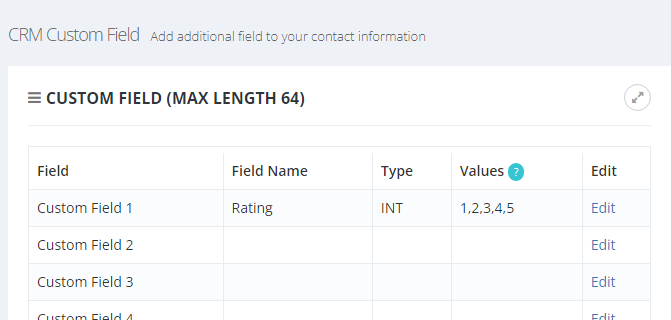 The Comment field is a string with max length of 1024.

Access Control
This sample saves the survey results in the customer's CRM record. You may want to show the results only to managers. This can be achieved by setting up role based Access Rules. In this example, we make both fields open to everyone.