Setup a workflow trigger to send the notification emails | Survey Automation
With workflow automation, the survey invitation email can be sent automatically under various triggering conditions, such as a new customer record is added, or the category of a customer is changed. In this example, the trigger is set whenever an agent releases a phone call.
To create a workflow trigger, select Setup, Workflow, Trigger menu.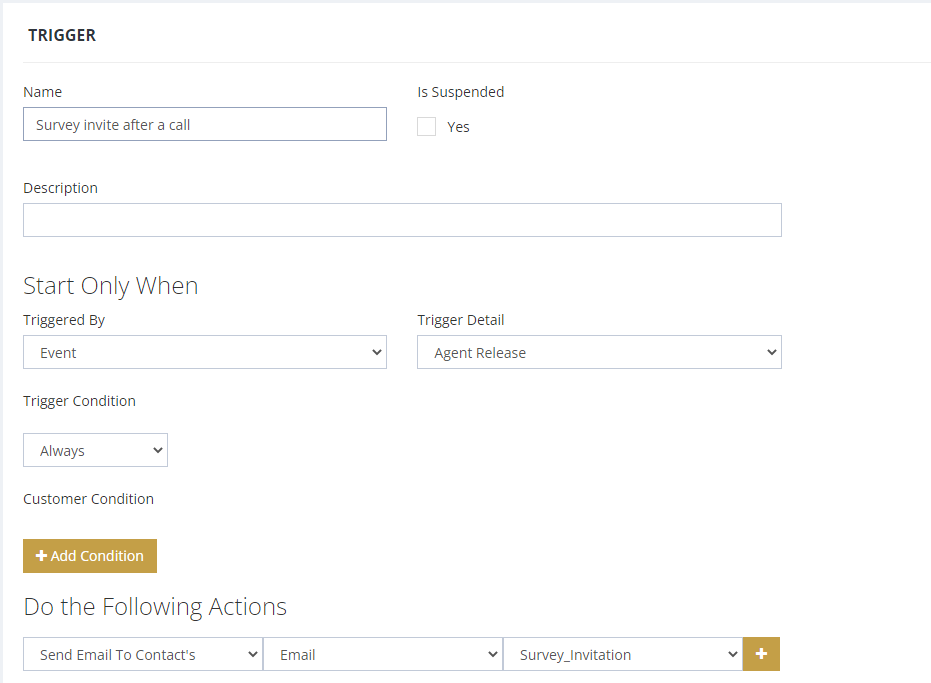 Once it is saved, you can test the trigger by making a call from Agent Dashboard. Once the call is release, an email should be sent to the customer's email address in the CRM record.