How to find the Program Data folder
Where does Voicent save program setting files? Where can I find my message designer files?
Voicent software will save files like program settings and message designer messages in folders located in C:\ProgramData\Voicent, which by default is a hidden folder on in Windows. The quickest way to access it is to simply type the path into the address bar of Windows Explorer C:\ProgramData\Voicent, as shown by this image: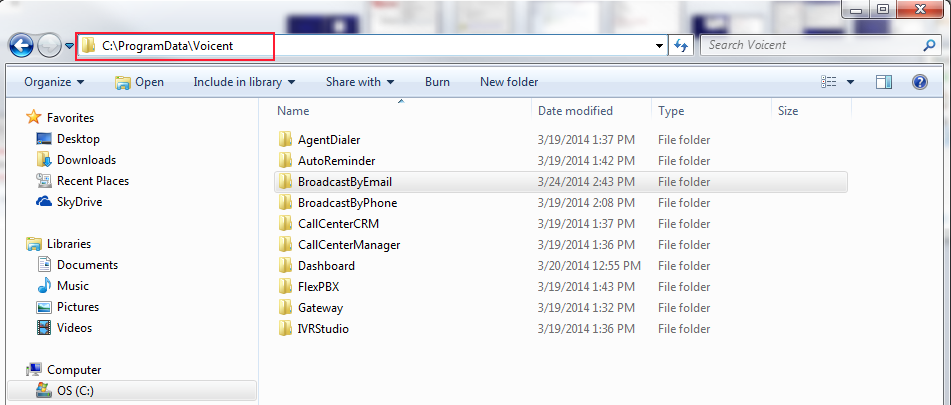 Here you will find settings and message designer files associated with the individual programs.
You can also enable "view hidden folders" in Windows to be able to see this kind of folder. Simply go to the "Control Panel" click "Appearance and Personalization" then select "Folder Options."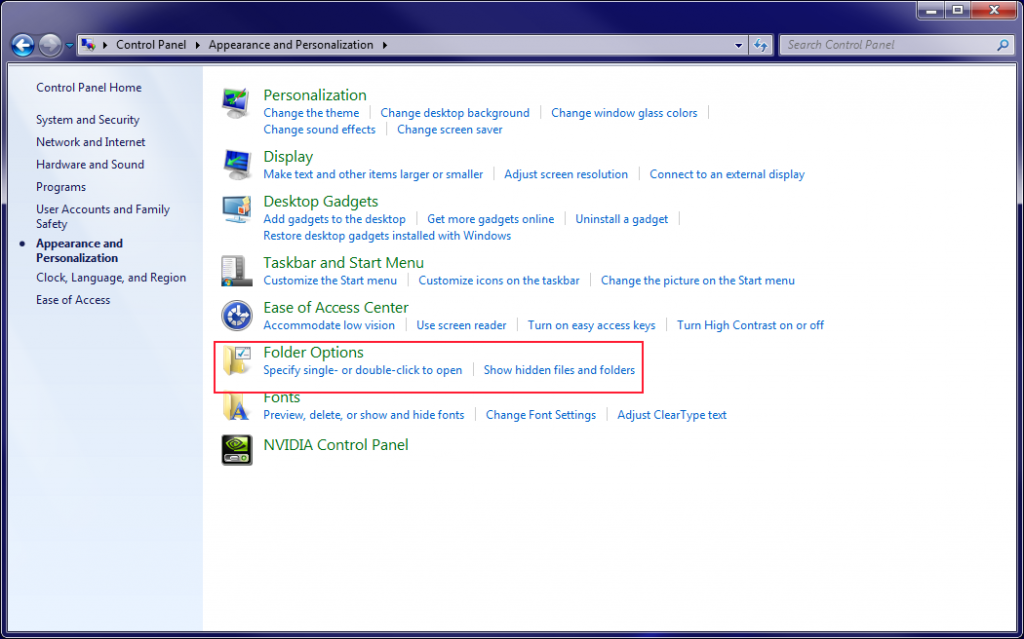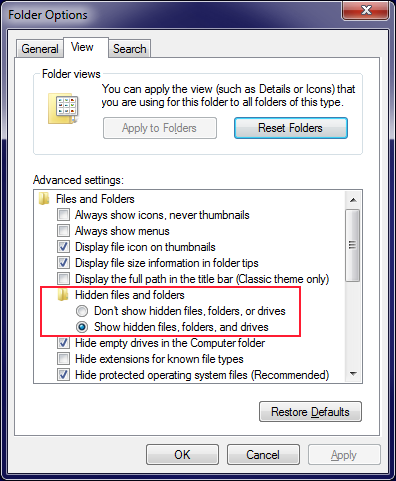 Check the "Show hidden files, folders, and drives" option and click "OK." Hidden folders will now be displayed.