Enable Voicent Gateway from Norton Firewall
First invoke Norton Protection Center by clicking its icon on the Windows toolbar. From the main window, select Norton Security Online tab. Then choose Settings > Additional Options > Internet Security and Firewall Options. Please note, your Norton version might be different, so the steps might not match exactly.
From the Firewall window, select Program Control on the left menu.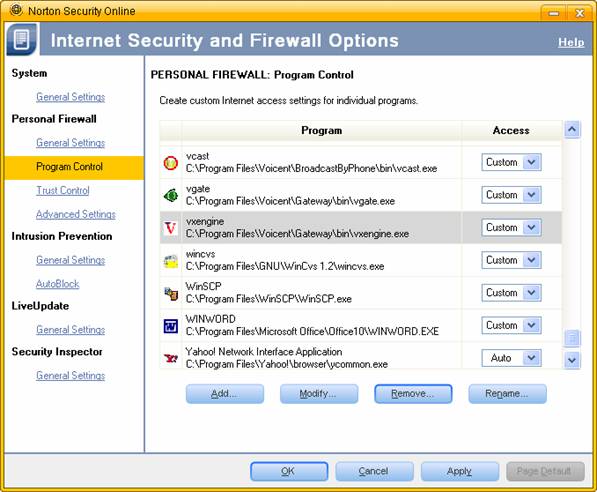 Browse to the folder: C:\Program Files\Voicent\Gateway\bin
Then add program the following programs:
vgate.exe
spengine.exe
vxengine.exe
adclient.exe
Please make sure that Full Access is granted.
Voicent gateway also need to run Java. To enable java, please enable the following:
C:\Program Files\Java\jre1.6…\bin\javaw.exe
You might also need to unblock Voicent Gateway from Windows Firewall.